MATTRESS DRY CLEANING DWARKA | MATTRESS DRY CLEANING SERVICES | AKSFACILITIES
Mattress Cleaning services In Dwarka :-
Hassle free cleaning at the comfort of Your home.
Removes stains And Smells.
Dust removing using powerful vacuum cleaning Machine.
Mattress Cleaning Services
We, AKS Facilities provide you 100% affordable professional mattress Disinfection services in Delhi at your doorstep, flexible timings. Our professionals know the detail and provide professionals cleaning services in Ghaziabad to keep you and your family member healthy. we do not simply vacuum to superficially clean its surface bust use Disinfectant to remove microbes.
What is Dry cleaning?
In today's world, everyone is taking seriously cleanliness and hygiene of a house. Most people never noticed the mattress on the bed is how dirty. Most of the people the house properly but neglect. We live amongst millions of harmful microbes. They may be invisible, however, they are always active. Cushions and pillows in another favorite lurking ground for germs. The list of microbes not only include common household bugs, dust mites, and pest. It also includes dangerous bacteria and viruses.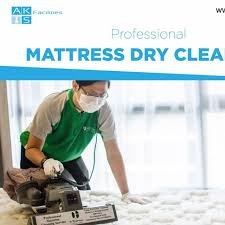 Why professional mattress Cleaning services in Dwarka?
If you have a sleeping problem then call professional services. Steam kills 99% of germs and bacteria without chemicals.
What most people don't realize is that gets as dirty as your seats, especially since most people don't clean their regularly. As you sweat, you shed up to half a litre of water, plus oils, dead skin, and germs. while the largest dust and skin particles stay on the skin, the smaller ones end up in your mattress and all that sweat and Greece sink too!
Additional services from us in
Dry vacuuming to remove dust
Eco-friendly fabrics shampoo treatment
Use a suede brush to remove surface dirt, dust and remove the spots
Drying using a high suction vacuum cleaner
Remove the oil stains
Sanitize the (In this process steam at 135 degrees for disinfection)
Service time- 1- 2 hours 
The chemical used – Internationally approved eco-friendly fabric care shampoo use Diversey (taski) Chemicals.
Points to remember
Hard stains will not remove immediately periodic cleaning requires.
3-4 hours required to dry clean completely after shampooing ( do not use mattress till completely dry )
Cushion cleaning will be charged extra.
Price of Dry cleaning in Dwarka & Delhi NCR
Single Bed
 shampooing single bed -Rupees 999/- (1 mattress)
Rupees 1499/- (2 mattresses)
Rupees 1999/- (3 mattresses)
Rupees 2499/- (4 mattresses)
Large Size Prices: Double Bed
shampooing( double bed)- Rupees 1499/-(1 mattress)
shampooing( double bed)- Rupees 2499/-(2 mattresses)
shampooing( double bed)- Rupees 2999/-(3 mattresses)
HURRY!
GET IN TOUCH
Book Your Slot Today
Call Now 8800552456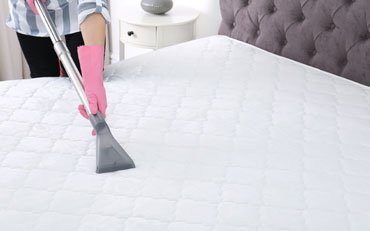 Delhi Top Locations:
Mattress Cleaning Services in Kabir Basti,Mattress Cleaning Services in Westend Colony,Mattress Cleaning Services in Rajindra Place,
Mattress Cleaning Services in Lal Kuan,Mattress Cleaning Services in Mandi,Mattress Cleaning Services in Chandan Hulla,Mattress Cleaning Services in Fatehpur Beri,Mattress Cleaning Services in Gadaipur,Mattress Cleaning Services in Dr Rajendra Prasad Road,
Mattress Cleaning Services in Mathura Road,Mattress Cleaning Services in Bhagat Singh Market,Mattress Cleaning Services in Parliament Street,Mattress Cleaning Services in Tolstoy Marg,
Mattress Cleaning Services in Kasturba Gandhi Marg,Mattress Cleaning Services in Patiala House Courts,Mattress Cleaning Services in Bengali Market,Mattress Cleaning Services in Khamba,Mattress Cleaning Services in Prithviraj Market,
Mattress Cleaning Services in Lodhi Road,Mattress Cleaning Services in Khan Market,Mattress Cleaning Services in Old Rohtak Road,Mattress Cleaning Services in Old Lajpat Rai Market,
Mattress Cleaning Services in Chawri Bazar,Mattress Cleaning Services in Chira Khana,Mattress Cleaning Services in Azad Market,Mattress Cleaning Services in D T C Colony,Mattress Cleaning Services in Model Town II,Mattress Cleaning Services in Model Town I,Mattress Cleaning Services in Jangpura Extension,Mattress Cleaning Services in Vidyut Vihar,Mattress Cleaning Services in Saraswati Garden,Mattress Cleaning Services in New Mehrauli Road,Mattress Cleaning Services in Hauz Khas Enclave,Mattress Cleaning Services in Khirki Extension,
Mattress Cleaning Services in Sri Aurobindo Marg,
Mattress Cleaning Services in Panchsheel Vihar,Mattress Cleaning Services in Majlis Park,Mattress Cleaning Services in Lodhi Road,Mattress Cleaning Services in Mangolpuri Industrial Area Phase II,Mattress Cleaning Services in Ibrahimpur,Mattress Cleaning Services in Rohtak Road,Mattress Cleaning Services in Prahladpur Banger,Mattress Cleaning Services in Samaipur Industrial Area,Mattress Cleaning Services in Sanjay Gandhi TPT Nagar,Mattress Cleaning Services in Badli Industrial Area,Mattress Cleaning Services in M B Road,Mattress Cleaning Services in Mithapur ,Mattress Cleaning Services in Palam Colony,Mattress Cleaning Services in Greater Kailash I,Mattress Cleaning Services in Greater Kailash II,Mattress Cleaning Services in South Extension Part II,
Mattress Cleaning Services in Anarkali Colony,
Mattress Cleaning Services in Kaithwara,Mattress Cleaning Services in Chauhan Banger,Mattress Cleaning Services in Ram Nagar Market,Mattress Cleaning Services in Jhandewalan Extension,Mattress Cleaning Services in Nabi Karim,Mattress Cleaning Services in Dsioc Sector 1,
Mattress Cleaning Services in New Uttam Nagar,Mattress Cleaning Services in Milap Nagar,Mattress Cleaning Services in East Uttam Nagar,Mattress Cleaning Services in Hari Vihar,Mattress Cleaning Services in Mayapuri Industrial Area Phase II,Mattress Cleaning Services in DDA Park,
Mattress Cleaning Services in Munirka,Mattress Cleaning Services in Chattarpur Enclave,Mattress Cleaning Services in Mahendru Enclave,
Mattress Cleaning Services in Meer Vihar,Mattress Cleaning Services in Kotla Village,Mattress Cleaning Services in Mayur Vihar II,Mattress Cleaning Services in Raja Surajmal Marg,Mattress Cleaning Services in Golcha Cinema Corner,
Mattress Cleaning Services in South Ganesh Nagar,Mattress Cleaning Services in Hasanpur,Mattress Cleaning Services in Defence Enclave,Mattress Cleaning Services in Priya Enclave,Mattress Cleaning Services in East End Enclave,Mattress Cleaning Services in G T Road,Mattress Cleaning Services in Jhilmil Industrial Area,Mattress Cleaning Services in Dilshad Colony,Mattress Cleaning Services in Mayur Vihar Phase III,Mattress Cleaning Services in Karkardooma,Mattress Cleaning Services in A P S Colony,Mattress Cleaning Services in Abdul Fazal Enclave I,Mattress Cleaning Services in Adarsh Nagar,Mattress Cleaning Services in Adhchini Village,Mattress Cleaning Services in Air India Colony,Mattress Cleaning Services in Ajay Enclave,
Mattress Cleaning Services in Ajit Nagar,Mattress Cleaning Services in Ajmeri Gate,Mattress Cleaning Services in Alaknanda,Mattress Cleaning Services in Ali Ganj,Mattress Cleaning Services in Alipur Road,Mattress Cleaning Services in Alipur Road,Mattress Cleaning Services in Amar Colony,Mattress Cleaning Services in Ambika Vihar,Mattress Cleaning Services in Amrit Nagar,Mattress Cleaning Services in Amritpuri,
Mattress Cleaning Services in Anand Lok,Mattress Cleaning Services in Anand Nagar,Mattress Cleaning Services in Anand Niketan,Mattress Cleaning Services in Anand Parbat,
Mattress Cleaning Services in Anand Vas,Mattress Cleaning Services in Anand Vihar,Mattress Cleaning Services in Shakurpur,Mattress Cleaning Services in Anarkali,Mattress Cleaning Services in Andrews Ganj,Mattress Cleaning Services in Angoori Bagh,Mattress Cleaning Services in Ansal Bhavan,
Mattress Cleaning Services in Ansari Nagar,Mattress Cleaning Services in Arabki Sarai,Mattress Cleaning Services in Aram Bagh,Mattress Cleaning Services in Aram Nagar,Mattress Cleaning Services in Arjun Garh,Mattress Cleaning Services in Arjun Nagar,
Mattress Cleaning Services in Aruna Nagar,Mattress Cleaning Services in Arvind Nagar,Mattress Cleaning Services in Arya Samaj Road,Mattress Cleaning Services in Asaf Ali Road,Mattress Cleaning Services in Ashok Nagar,Mattress Cleaning Services in Ashok Vihar,
Mattress Cleaning Services in Ashoka Road,Mattress Cleaning Services in Ashram Chowk,Mattress Cleaning Services in Khel Gaon,Mattress Cleaning Services in Aurangzeb Road,Mattress Cleaning Services in Avantika,Mattress Cleaning Services in Aya Nagar,
Mattress Cleaning Services in Azad Nagar,Mattress Cleaning Services in Azadpur,Mattress Cleaning Services in Baba Kharak Singh Marg,Mattress Cleaning Services in Babar Road,Mattress Cleaning Services in Babarpur,Mattress Cleaning Services in Badarpur,Mattress Cleaning Services in Badli Village,Mattress Cleaning Services in Bahadur Shah Zafar Marg,Mattress Cleaning Services in Balbir Nagar,Mattress Cleaning Services in Baldev Park,
Mattress Cleaning Services in Bali Nagar,Mattress Cleaning Services in Baljeet Nagar,Mattress Cleaning Services in Balli Maran,Mattress Cleaning Services in Bangla Sahib Road,Mattress Cleaning Services in Bank Enclave,Mattress Cleaning Services in Bapa Nagar,Mattress Cleaning Services in Barakhamba Road,Mattress Cleaning Services in Barwala,Mattress Cleaning Services in Basai Darapur,
Mattress Cleaning Services in Basant Lok,Mattress Cleaning Services in Basant Nagar Village,Mattress Cleaning Services in Bawana Road ,Mattress Cleaning Services in Behra Enclave,Mattress Cleaning Services in Benito Juarez Road,Mattress Cleaning Services in Beri Wala Bagh,Mattress Cleaning Services in Bhagat Singh Nagar,Mattress Cleaning Services in Bhagirath Palace,Mattress Cleaning Services in Bhagirathi Vihar,
Mattress Cleaning Services in Bhagwan Das Road,Mattress Cleaning Services in Bhagwan Das Nagar,Mattress Cleaning Services in Bhagwan Nagar,Mattress Cleaning Services in Bhagwanpur Kheda,Mattress Cleaning Services in Bhagwanpur Khera,Mattress Cleaning Services in Bhagwati Garden,Mattress Cleaning Services in Bhai Parmanand Nagar,Mattress Cleaning Services in Bhajanpura,
Mattress Cleaning Services in Bhalswa Jahangirpur,Mattress Cleaning Services in Bhar Garh,Mattress Cleaning Services in Bharat Nagar,Mattress Cleaning Services in Bharti Nagar,Mattress Cleaning Services in Bhera Enclave,Mattress Cleaning Services in Bhikaji Cama Place,Mattress Cleaning Services in Bhikam Singh Colony,Mattress Cleaning Services in Bhishma Pitamah Marg,Mattress Cleaning Services in Bhogal,
Mattress Cleaning Services in Bhola Nath Nagar,Mattress Cleaning Services in Bhoop Singh Basti,Mattress Cleaning Services in Bijwasan,Mattress Cleaning Services in Bindapur Village,Mattress Cleaning Services in Boulevard Road,Mattress Cleaning Services in Brahampuri,Mattress Cleaning Services in Brij Puri,Mattress Cleaning Services in Britania,Mattress Cleaning Services in Budh Nagar,
Mattress Cleaning Services in Budh Vihar,Mattress Cleaning Services in Burari Village,Mattress Cleaning Services in C R P F Camp,Mattress Cleaning Services in Canning Road,Mattress Cleaning Services in Kirti Nagar,Mattress Cleaning Services in Central Secretariat,Mattress Cleaning Services in Chajju Pur,Mattress Cleaning Services in Chamelian Road,Mattress Cleaning Services in Chanakyapuri,Mattress Cleaning Services in Chand Bagh,Mattress Cleaning Services in Chand Nagar,
Mattress Cleaning Services in Chandarlok,Mattress Cleaning Services in Chander Lok,Mattress Cleaning Services in Chandni Chowk,Mattress Cleaning Services in Chandrawal,
Mattress Cleaning Services in Chankya Place,Mattress Cleaning Services in Chhattarpur,
Mattress Cleaning Services in Chelmsford Road,Mattress Cleaning Services in Chhajja Colony,Mattress Cleaning Services in Chhawla,Mattress Cleaning Services in Chirag,Mattress Cleaning Services in Chirag Enclave,Mattress Cleaning Services in Chitra Gupta Road,Mattress Cleaning Services in Chitra Vihar,Mattress Cleaning Services in Chittranjan Nagar,Mattress Cleaning Services in Christian Colony,Mattress Cleaning Services in Chuna Road,Mattress Cleaning Services in Circular Road,Mattress Cleaning Services in Civil Lines,Mattress Cleaning Services in Copernicus Marg,Mattress Cleaning Services in Dabri Road,Mattress Cleaning Services in Dak Bhavan,Mattress Cleaning Services in Dakshinpuri,Mattress Cleaning Services in Dallupura,Mattress Cleaning Services in Dargah Sharif,Mattress Cleaning Services in Dariba Kalan,Mattress Cleaning Services in Darya Ganj,Mattress Cleaning Services in Daryapur Kalan,Mattress Cleaning Services in Dasharath Puri,Mattress Cleaning Services in Dasgara Village,
Mattress Cleaning Services in Daulatpur,Mattress Cleaning Services in Dayanand Colony,
Mattress Cleaning Services in Dayal Pur,Mattress Cleaning Services in Dayanand Vihar,Mattress Cleaning Services in Defence Colony,Mattress Cleaning Services in Delhi Cantonment,Mattress Cleaning Services in Delhi G P O,Mattress Cleaning Services in Delhi Gate,Mattress Cleaning Services in Delhi Gurgaon Road,Mattress Cleaning Services in Delhi High Court,Mattress Cleaning Services in Delhi Jaipur Highway,Mattress Cleaning Services in Delhi University,Mattress Cleaning Services in Deoli Village,Mattress Cleaning Services in Derawal Nagar,Mattress Cleaning Services in DESU Colony,Mattress Cleaning Services in Dev Nagar,Mattress Cleaning Services in Devaram Park,
Mattress Cleaning Services in Devli,Mattress Cleaning Services in Dhaka Village,
Mattress Cleaning Services in Dhansa Village,Mattress Cleaning Services in Dharampura,Mattress Cleaning Services in Dharampura,Mattress Cleaning Services in Dharampura Colony,
Mattress Cleaning Services in Dhaula Kuan,Mattress Cleaning Services in Dichaon Kalan,Mattress Cleaning Services in Dilshad Garden,Mattress Cleaning Services in Dori Walan,Mattress Cleaning Services in Dr Ambedkar Nagar,
Mattress Cleaning Services in Dr Mukerjee Nagar,Mattress Cleaning Services in Dr Zakir Hussain Marg,Mattress Cleaning Services in Durga Colony,Mattress Cleaning Services in Durgapuri,Mattress Cleaning Services in Azad Nagar East,Mattress Cleaning Services in Guru Angad Nagar East,Mattress Cleaning Services in East Krishna Nagar,Mattress Cleaning Services in East Moti Bagh,Mattress Cleaning Services in East Of Kailash,Mattress Cleaning Services in East Park Road,
Mattress Cleaning Services in East Patel Nagar,Mattress Cleaning Services in Punjabi Bagh East,Mattress Cleaning Services in Ekta Vihar,Mattress Cleaning Services in Esplanade Road,Mattress Cleaning Services in Faiz Road,Mattress Cleaning Services in Farashkhana,
Mattress Cleaning Services in Faridkot House,Mattress Cleaning Services in Fateh Nagar,Mattress Cleaning Services in Fatehpuri,Mattress Cleaning Services in Fazalpur,Mattress Cleaning Services in Filmistan,Mattress Cleaning Services in Mundka,Mattress Cleaning Services in Feroze Shah Road,Mattress Cleaning Services in Friends Colony,Mattress Cleaning Services in G K Enclave,Mattress Cleaning Services in G T B Nagar,Mattress Cleaning Services in G T Karnal Road,Mattress Cleaning Services in Gafoor Nagar,Mattress Cleaning Services in Gafoor Nagar,Mattress Cleaning Services in Gagan Vihar,Mattress Cleaning Services in Gandhi Nagar,Mattress Cleaning Services in Gandhi Vihar,Mattress Cleaning Services in Ganesh Park,
Mattress Cleaning Services in Ganeshpura,Mattress Cleaning Services in Ganga Toli,Mattress Cleaning Services in Ganganath Marg,Mattress Cleaning Services in Ganjpura,
Mattress Cleaning Services in Gautam Puri,Mattress Cleaning Services in Gaushala Marg,Mattress Cleaning Services in Gautam Colony,Mattress Cleaning Services in Gautam Nagar,Mattress Cleaning Services in Geeta Colony,Mattress Cleaning Services in Geetanjali Enclave,Mattress Cleaning Services in Ghevra,Mattress Cleaning Services in Ghoga,
Mattress Cleaning Services in Ghonda,Mattress Cleaning Services in Giri Nagar,Mattress Cleaning Services in Govindpura,Mattress Cleaning Services in Gokul Puri,Mattress Cleaning Services in Gopal Nagar,Mattress Cleaning Services in Govindpuri,
Mattress Cleaning Services in Greater Kailash,Mattress Cleaning Services in Green Park,Mattress Cleaning Services in Gujranwala Nagar,Mattress Cleaning Services in Gujrawala Town,
Mattress Cleaning Services in Gulabi Bagh,Mattress Cleaning Services in Gulmohar Enclave,Mattress Cleaning Services in Gulmohar Park,Mattress Cleaning Services in Gurgaon Road,Mattress Cleaning Services in Guru Angad Nagar,Mattress Cleaning Services in Guru Gobind Singh Marg,Mattress Cleaning Services in Guru Harkishan Marg,Mattress Cleaning Services in Guru Nanak Nagar,Mattress Cleaning Services in Guru Nanak Pura,
Mattress Cleaning Services in Guru Teg Bahadur Nagar,Mattress Cleaning Services in Hakikat Nagar,Mattress Cleaning Services in Hamdard Dawakhana,Mattress Cleaning Services in Hamdard Nagar,Mattress Cleaning Services in Hamidpur,Mattress Cleaning Services in Hansapuri,Mattress Cleaning Services in Hargovind Enclave,Mattress Cleaning Services in Hari Nagar,Mattress Cleaning Services in Harijan Basti,Mattress Cleaning Services in Harijan Colony,
Mattress Cleaning Services in Harkesh Nagar,Mattress Cleaning Services in Hastsal,Mattress Cleaning Services in Hauz Khas,Mattress Cleaning Services in Hauz Qazi,Mattress Cleaning Services in Hauz Rani,Mattress Cleaning Services in Hazrat Nizamuddin,Mattress Cleaning Services in Haidarpur,Mattress Cleaning Services in Hemkunt Colony,Mattress Cleaning Services in Hemkunt Colony,
Mattress Cleaning Services in Hudson Lane,Mattress Cleaning Services in Humayunpur Extension,Mattress Cleaning Services in I P Extension,Mattress Cleaning Services in Idgah Road,Mattress Cleaning Services in IGNOU Road,
Mattress Cleaning Services in Inder Enclave,Mattress Cleaning Services in Inderlok,Mattress Cleaning Services in Inderpuri,Mattress Cleaning Services in India Gate,Mattress Cleaning Services in Indira Gandhi International Airport,Mattress Cleaning Services in Indira Gandhi Road,Mattress Cleaning Services in Indra Park,Mattress Cleaning Services in Indira Park,Mattress Cleaning Services in Indira Vihar,Mattress Cleaning Services in Ishwar Colony,Mattress Cleaning Services in ITO,Mattress Cleaning Services in J J Colony,Mattress Cleaning Services in Jaffarpur,Mattress Cleaning Services in Jaffrabad,Mattress Cleaning Services in Jagatpuri,Mattress Cleaning Services in Jagdamba Vihar,
Mattress Cleaning Services in Jagjit Nagar,Mattress Cleaning Services in Jagriti Vihar,Mattress Cleaning Services in Jai Singh Road,Mattress Cleaning Services in Jaidev Park,Mattress Cleaning Services in Jama Masjid,Mattress Cleaning Services in Jamia Nagar,Mattress Cleaning Services in Janak Park,Mattress Cleaning Services in Janak Place,Mattress Cleaning Services in Janakpuri,Mattress Cleaning Services in Jangpura,Mattress Cleaning Services in Janpath,Mattress Cleaning Services in Jasola Vihar,Mattress Cleaning Services in Jawahar Lal Nehru Marg,Mattress Cleaning Services in Jawahar Nagar,Mattress Cleaning Services in Jawala Puri,Mattress Cleaning Services in Jiwan Nagar,
Mattress Cleaning Services in Jhandewalan,Mattress Cleaning Services in Jharoda Majra Burari,Mattress Cleaning Services in Jhatikra,Mattress Cleaning Services in Jheel Khuranja,Mattress Cleaning Services in Jheel Khurana,Mattress Cleaning Services in Jhilmil,
Mattress Cleaning Services in Jia Sarai,Mattress Cleaning Services in Jitar Nagar,Mattress Cleaning Services in Joharipur,Mattress Cleaning Services in Jor Bagh,Mattress Cleaning Services in Jyoti Nagar,Mattress Cleaning Services in Kabir NagarMattress Cleaning Services in Kabul Nagar,Mattress Cleaning Services in Kacha Tihar,Mattress Cleaning Services in Kardampuri,Mattress Cleaning Services in Kailash Colony,Mattress Cleaning Services in Kailash Hill,Mattress Cleaning Services in Kailash Nagar,Mattress Cleaning Services in Kailashpuri,Mattress Cleaning Services in Kaka Nagar,Mattress Cleaning Services in Kakrola,Mattress Cleaning Services in Kali Bari Marg,Mattress Cleaning Services in Kalindi Colony,Mattress Cleaning Services in Kalindi Kunj Road,Mattress Cleaning Services in Kallwra,Mattress Cleaning Services in Kalu Sarai,Mattress Cleaning Services in Kalu Sarai Village,Mattress Cleaning Services in Kalyan Vas,Mattress Cleaning Services in Kalyan Vihar,Mattress Cleaning Services in Kalyanpuri,Mattress Cleaning Services in Kamla Nagar,Mattress Cleaning Services in Kangan Heri,Mattress Cleaning Services in Kanhaya Nagar,Mattress Cleaning Services in Kanjhawala,Mattress Cleaning Services in Kanti Nagar,Mattress Cleaning Services in Kapashera,
Mattress Cleaning Services in Kapil Vihar,Mattress Cleaning Services in Karampura,Mattress Cleaning Services in Karawal Nagar,Mattress Cleaning Services in Karkardooma,
Mattress Cleaning Services in Karnal Road,Mattress Cleaning Services in Karol Bagh,Mattress Cleaning Services in Kartar Nagar,Mattress Cleaning Services in Kashmere Gate,Mattress Cleaning Services in Kashmir House,Mattress Cleaning Services in Katwaria Sarai,Mattress Cleaning Services in Kautilya MargMattress Cleaning Services in Kharkari,Mattress Cleaning Services in Keshavpuram,
Mattress Cleaning Services in Keshopur Village,Mattress Cleaning Services in Khajuri Khas,Mattress Cleaning Services in Khampur Village,Mattress Cleaning Services in Khanpur,Mattress Cleaning Services in Khari Baoli,Mattress Cleaning Services in Khel Gaon Marg,Mattress Cleaning Services in Khera Kalan,Mattress Cleaning Services in Khera Village,Mattress Cleaning Services in Khichripur,Mattress Cleaning Services in Khirkee Village,
Mattress Cleaning Services in Khureji,Mattress Cleaning Services in Khurshid Square,Mattress Cleaning Services in Khursid Lal Bhavan,Mattress Cleaning Services in Khushi Ram Park,Mattress Cleaning Services in Khyala Village,Mattress Cleaning Services in Khyber Pass,Mattress Cleaning Services in Rafi Ahmed Kidwai Marg,Mattress Cleaning Services in Kidwai Nagar,Mattress Cleaning Services in Kilokri,
Mattress Cleaning Services in Kingsway Camp,Mattress Cleaning Services in Kirari Village,Mattress Cleaning Services in Kirpal Bagh,Mattress Cleaning Services in Kishan Ganj,Mattress Cleaning Services in Kishan Garh Village,Mattress Cleaning Services in Kohlapur Road,Mattress Cleaning Services in Kolah House,Mattress Cleaning Services in Feroze Shah Kotla,
Mattress Cleaning Services in Kotla Mubarakpur,Mattress Cleaning Services in August Kranti Marg,Mattress Cleaning Services in Krishna Nagar,Mattress Cleaning Services in Krishi Kunj,Mattress Cleaning Services in Krishi Vihar,Mattress Cleaning Services in Krishna Marg,Mattress Cleaning Services in Krishna Park Extension,
Mattress Cleaning Services in Kundan Nagar,
Mattress Cleaning Services in Kondli,Mattress Cleaning Services in Lado Sarai,Mattress Cleaning Services in Ladpur,Mattress Cleaning Services in Lahori Gate,Mattress Cleaning Services in Lajpat Nagar,Mattress Cleaning Services in Lalita Park,Mattress Cleaning Services in Laxmi Bai Nagar,
Mattress Cleaning Services in Lakshmi Nagar,Mattress Cleaning Services in Lekhu Nagar,
Mattress Cleaning Services in Libaspur,Mattress Cleaning Services in Lodhi Colony,Mattress Cleaning Services in Loni Road,Mattress Cleaning Services in M G Road,Mattress Cleaning Services in Madan Park,Mattress Cleaning Services in Madhu Vihar,Mattress Cleaning Services in Madhuban Chowk,
Mattress Cleaning Services in Madipur,Mattress Cleaning Services in Mahadev Marg,Mattress Cleaning Services in Ranjit Singh Marg,Mattress Cleaning Services in Maharani Bagh,Mattress Cleaning Services in Mahavir Enclave,
Mattress Cleaning Services in Mahavir Extension,Mattress Cleaning Services in Mahaveer Nagar,Mattress Cleaning Services in Mahindra Enclave,Mattress Cleaning Services in Mahipal Pur,Mattress Cleaning Services in Maidan Garhi,Mattress Cleaning Services in Main Qutab Road,
Mattress Cleaning Services in Sagarpur Main,Mattress Cleaning Services in Malcha Marg,
Mattress Cleaning Services in Malikpur,Mattress Cleaning Services in Mall Road,Mattress Cleaning Services in Malviya Nagar,Mattress Cleaning Services in Manak Vihar,Mattress Cleaning Services in Manakpura,Mattress Cleaning Services in Mandela Road,Mattress Cleaning Services in Mandi House,Mattress Cleaning Services in Mandaoli,Mattress Cleaning Services in Manglapuri,Mattress Cleaning Services in Mangolpuri,Mattress Cleaning Services in Mangolpuri Khurd,
Mattress Cleaning Services in Manohar Park,Mattress Cleaning Services in Mansingh Road,Mattress Cleaning Services in Mansrover Garden,Mattress Cleaning Services in Mashigazh Village,Mattress Cleaning Services in Masjid Moth,Mattress Cleaning Services in Masood Pur,Mattress Cleaning Services in Mata Sundari Road,Mattress Cleaning Services in Mathura Road,Mattress Cleaning Services in Maujpur,
Mattress Cleaning Services in Maurice Nagar,Mattress Cleaning Services in Maurya Sheraton Hotel,Mattress Cleaning Services in Mausam Vihar,Mattress Cleaning Services in Mayapuri Industrial Area,Mattress Cleaning Services in Mayur Vihar,Mattress Cleaning Services in Meena Bagh,Mattress Cleaning Services in Mithapur,Mattress Cleaning Services in Mehrauli,Mattress Cleaning Services in Mehrauli Gurgaon Road,Mattress Cleaning Services in Military Road,Mattress Cleaning Services in Minto Road,Mattress Cleaning Services in Model Basti,Mattress Cleaning Services in Model Town,Mattress Cleaning Services in Mohammadpur,Mattress Cleaning Services in Mohan Garden,Mattress Cleaning Services in Mohan Nagar,Mattress Cleaning Services in Moolchand Complex,Mattress Cleaning Services in Mori Gate,Mattress Cleaning Services in Moti Bagh,Mattress Cleaning Services in Moti Nagar,Mattress Cleaning Services in Mount Kailash,Mattress Cleaning Services in Mubarakpur Dabas,Mattress Cleaning Services in Mukand Pur,Mattress Cleaning Services in Mukh Ram Park,
Mattress Cleaning Services in Mukherjee Marg,Mattress Cleaning Services in Mukherjee Nagar,Mattress Cleaning Services in Mukherjee Park,
Mattress Cleaning Services in Multan Nagar,Mattress Cleaning Services in Multani Dhanda,Mattress Cleaning Services in Mustafabad,
Mattress Cleaning Services in Nai Sarak,Mattress Cleaning Services in Najafgarh,Mattress Cleaning Services in Nanaeali Rajapur,
Mattress Cleaning Services in Nanak Piao,Mattress Cleaning Services in Nanak Pura,
Mattress Cleaning Services in Nandnagri,Mattress Cleaning Services in Nangal Dawat,Mattress Cleaning Services in Nangal Raya,Mattress Cleaning Services in Nangal Thankran,
Mattress Cleaning Services in Nangli Poona,Mattress Cleaning Services in Nangloi,Mattress Cleaning Services in Naraina,Mattress Cleaning Services in Narang Colony,Mattress Cleaning Services in Narela,Mattress Cleaning Services in Nari Niketan,Mattress Cleaning Services in Narula Udyog,Mattress Cleaning Services in Nathu Colony,Mattress Cleaning Services in Nathu Pura,Mattress Cleaning Services in National Highway 8,Mattress Cleaning Services in Nauroji Nagar,Mattress Cleaning Services in Nivedita Enclave,Mattress Cleaning Services in Navjeevan Vihar,Mattress Cleaning Services in Nawada,Mattress Cleaning Services in Naya Bans,Mattress Cleaning Services in Neeti Bagh,Mattress Cleaning Services in Nehru Nagar,Mattress Cleaning Services in Nehru Park,Mattress Cleaning Services in Nehru Place,
Mattress Cleaning Services in Nehru Vihar,Mattress Cleaning Services in Neshat Park,Mattress Cleaning Services in Nasirpur,
Mattress Cleaning Services in Netaji Nagar,Mattress Cleaning Services in Netaji Subhash Place,Mattress Cleaning Services in Rajgarh Colony,Mattress Cleaning Services in New Ashok Nagar,Mattress Cleaning Services in New Delhi Railway Station,Mattress Cleaning Services in New Friends Colony,
Mattress Cleaning Services in Govindpura New,Mattress Cleaning Services in New Gupta Colony,
Mattress Cleaning Services in New Kondli,Mattress Cleaning Services in New Mahaveer Nagar,Mattress Cleaning Services in New Moti Nagar,Mattress Cleaning Services in New Multan Nagar,Mattress Cleaning Services in New Patel Nagar,
Mattress Cleaning Services in New Qutab Road,Mattress Cleaning Services in New Rajdhani Enclave,Mattress Cleaning Services in New Rajgarh Colony,Mattress Cleaning Services in New Rajinder Nagar,Mattress Cleaning Services in New Rohtak Road,Mattress Cleaning Services in New Seelampur,Mattress Cleaning Services in Nihal Vihar,Mattress Cleaning Services in Nirankari Colony,Mattress Cleaning Services in Nirmal Puri,Mattress Cleaning Services in Nirman Vihar,Mattress Cleaning Services in Nirankari Colony,
Mattress Cleaning Services in Nizamuddin,Mattress Cleaning Services in Noor Nagar Extn,
Mattress Cleaning Services in North Avenue,Mattress Cleaning Services in Okhla,Mattress Cleaning Services in Old Gupta Colony,Mattress Cleaning Services in Old Rajinder Nagar,Mattress Cleaning Services in Old Seelampur,Mattress Cleaning Services in Om Vihar,Mattress Cleaning Services in Onkar Nagar,
Mattress Cleaning Services in Ghitorni,Mattress Cleaning Services in Paharganj,Mattress Cleaning Services in P T S Jharoda Kalan,Mattress Cleaning Services in Padam Nagar,Mattress Cleaning Services in Pahari,Mattress Cleaning Services in Pahari Dhiraj,Mattress Cleaning Services in Palam,Mattress Cleaning Services in Poorvi Marg,
Mattress Cleaning Services in Palam Paschmi Poorvi Marg,Mattress Cleaning Services in Palam Vihar,Mattress Cleaning Services in Palika Vihar,Mattress Cleaning Services in Panchkuian Road,Mattress Cleaning Services in Panchsheel Enclave,Mattress Cleaning Services in Panchsheel Marg,Mattress Cleaning Services in Panchsheel Park,Mattress Cleaning Services in Pandara Road,Mattress Cleaning Services in Pandit Pant Marg,Mattress Cleaning Services in Pankha Road,Mattress Cleaning Services in Pant Nagar,
Mattress Cleaning Services in Pappankalan,Mattress Cleaning Services in Partap Nagar,Mattress Cleaning Services in Parwana Road,Mattress Cleaning Services in Paschimpuri,Mattress Cleaning Services in Paschim Vihar,Mattress Cleaning Services in Patel Nagar,Mattress Cleaning Services in Patparganj,Mattress Cleaning Services in Patrachar Road,Mattress Cleaning Services in Pira Garhi,Mattress Cleaning Services in Pirthi Park,Mattress Cleaning Services in Pitampura,Mattress Cleaning Services in Pamposh Enclave,Mattress Cleaning Services in Poorvi Marg,Mattress Cleaning Services in Pooth Kalan,Mattress Cleaning Services in Poshangipur,Mattress Cleaning Services in Pragati Vihar,Mattress Cleaning Services in Prasad Nagar,Mattress Cleaning Services in Prashant Vihar,Mattress Cleaning Services in Pratap Nagar,Mattress Cleaning Services in Preet Vihar,Mattress Cleaning Services in Prem Nagar,Mattress Cleaning Services in Prithviraj Road,
Mattress Cleaning Services in Priyadarshni Vihar,Mattress Cleaning Services in Pul Bangash,Mattress Cleaning Services in Pulpehladpur,Mattress Cleaning Services in Punjabi Bagh,Mattress Cleaning Services in Puran Nagar,Mattress Cleaning Services in Purana Qila,Mattress Cleaning Services in Pusa Gate,Mattress Cleaning Services in Pusa Road,Mattress Cleaning Services in Pushp Vihar,Mattress Cleaning Services in Pushpa Bhawan,Mattress Cleaning Services in Pushpa Vihar,Mattress Cleaning Services in Pushpanjali,Mattress Cleaning Services in Pooth Khurd,Mattress Cleaning Services in Qutab Garh,Mattress Cleaning Services in Qutab Institutional Area,Mattress Cleaning Services in Qutab Road,Mattress Cleaning Services in R K Puram,
Mattress Cleaning Services in Race Course,Mattress Cleaning Services in Radheypuri,Mattress Cleaning Services in Radhu Palace,Mattress Cleaning Services in Raghu Nagar,Mattress Cleaning Services in Raghubarpura,Mattress Cleaning Services in Raghubir Nagar,
Mattress Cleaning Services in Raja Puri,Mattress Cleaning Services in Rajan Park,Mattress Cleaning Services in Rajendar Nagar,
Mattress Cleaning Services in Rajghat,Mattress Cleaning Services in Rajokri,Mattress Cleaning Services in Rajouri Garden,Mattress Cleaning Services in Rajpur Road,Mattress Cleaning Services in Raju Park,Mattress Cleaning Services in Ramesh Nagar,
Mattress Cleaning Services in Ramjas Road,Mattress Cleaning Services in Rampura,Mattress Cleaning Services in Rana Pratap Bagh,Mattress Cleaning Services in Rangpuri,Mattress Cleaning Services in Rani Bagh,Mattress Cleaning Services in Rani Jhansi Road,Mattress Cleaning Services in Ranjit Nagar,Mattress Cleaning Services in Rao Tula Ram Marg,
Mattress Cleaning Services in Rashtrapathi Bhavan,Mattress Cleaning Services in Ratan Park,Mattress Cleaning Services in Ravi Nagar,Mattress Cleaning Services in Ravindra Bhavan,Mattress Cleaning Services in Rehgarpura,Mattress Cleaning Services in Rajghat Colony,Mattress Cleaning Services in Rishab Vihar,
Mattress Cleaning Services in Rishi Nagar,Mattress Cleaning Services in Rithala,Mattress Cleaning Services in Rohini,Mattress Cleaning Services in Roop Nagar,Mattress Cleaning Services in Roshan Pura,Mattress Cleaning Services in Rouse Avenue,Mattress Cleaning Services in Sadar Bazar,Mattress Cleaning Services in Sadatpur,Mattress Cleaning Services in Sadh Nagar,Mattress Cleaning Services in Sadiq Nagar,
Mattress Cleaning Services in Safdar Hashmi Marg,Mattress Cleaning Services in Safdarjung Enclave,Mattress Cleaning Services in Safdarjung Road,Mattress Cleaning Services in Sagarpur,Mattress Cleaning Services in Shahpura,
Mattress Cleaning Services in Saiyad Ul Ajaib Extension,Mattress Cleaning Services in Saini Enclave,Mattress Cleaning Services in Sainik Vihar,Mattress Cleaning Services in Saket,Mattress Cleaning Services in Sambhalka,Mattress Cleaning Services in Samaipur,Mattress Cleaning Services in Sangam Vihar,Mattress Cleaning Services in Sanjay Colony,
Mattress Cleaning Services in Sanjay Nagar,Mattress Cleaning Services in Sanoth,Mattress Cleaning Services in Sansad Marg,Mattress Cleaning Services in Sansadiya Soudha,Mattress Cleaning Services in Sant Nagar,Mattress Cleaning Services in Sant Nirankari Colony,Mattress Cleaning Services in Sanwal Nagar,Mattress Cleaning Services in Sarai Kale Khan,Mattress Cleaning Services in Sarai Rohella,Mattress Cleaning Services in Sarai Rohila,Mattress Cleaning Services in Saraswati Bhandar Colony,
Mattress Cleaning Services in Saraswati Vihar,Mattress Cleaning Services in Sardar Patel Marg,Mattress Cleaning Services in Sarita Vihar,Mattress Cleaning Services in Sarojini Nagar,Mattress Cleaning Services in Saraswati Marg,
Mattress Cleaning Services in Sarup Nagar,Mattress Cleaning Services in Sarvapriya Vihar,Mattress Cleaning Services in Sarvodya Enclave,Mattress Cleaning Services in Sat Nagar,Mattress Cleaning Services in Satberi,Mattress Cleaning Services in Satya Marg,Mattress Cleaning Services in Satyawati Nagar,Mattress Cleaning Services in Savita Vihar,Mattress Cleaning Services in Savitri Nagar,Mattress Cleaning Services in Shahzada Bagh,
Mattress Cleaning Services in Connaught Place,Mattress Cleaning Services in Old secretariat,Mattress Cleaning Services in Seelampur,Mattress Cleaning Services in Seemapuri Old,Mattress Cleaning Services in Sena Bhawan,Mattress Cleaning Services in Sewa Bhawan,
Mattress Cleaning Services in Sewa Nagar,Mattress Cleaning Services in Sewa Sangh,Mattress Cleaning Services in Sewak Park,Mattress Cleaning Services in Shadipur,Mattress Cleaning Services in Shahbad Mohammad Pur,Mattress Cleaning Services in Shahdara,Mattress Cleaning Services in Shahid Bhagat Singh Marg,Mattress Cleaning Services in Shahjahan Road,
Mattress Cleaning Services in Shahpur Jat,Mattress Cleaning Services in Shaikh Sarai,Mattress Cleaning Services in Shakarpur,Mattress Cleaning Services in Shakti Nagar,Mattress Cleaning Services in Shakti Nagar Extension,Mattress Cleaning Services in Shalimar Village,Mattress Cleaning Services in Sham Nath Marg,Mattress Cleaning Services in Shankar Nagar,
Mattress Cleaning Services in Shankar Nagar,Mattress Cleaning Services in Shankar Road,Mattress Cleaning Services in Shankar Vihar,Mattress Cleaning Services in Shanti Nagar,Mattress Cleaning Services in Shanti Niketan,Mattress Cleaning Services in Shanti Van,Mattress Cleaning Services in Shanti Vihar,Mattress Cleaning Services in Shantipath,Mattress Cleaning Services in Sharad Vihar,Mattress Cleaning Services in Sharda Niketan,Mattress Cleaning Services in Sharda Puri,Mattress Cleaning Services in Shastri Nagar,Mattress Cleaning Services in Shikarpur,Mattress Cleaning Services in Shiv Nagar,Mattress Cleaning Services in Shiv Puri,
Mattress Cleaning Services in Shiv Vihar,Mattress Cleaning Services in Shivaji Marg,Mattress Cleaning Services in Shivaji Park,Mattress Cleaning Services in Shivaji Vihar,Mattress Cleaning Services in Shardanand Marg,Mattress Cleaning Services in Shrestha Vihar,Mattress Cleaning Services in Sri Aurobindo Marg,Mattress Cleaning Services in Shyam Nagar,Mattress Cleaning Services in Siddarth Enclave,Mattress Cleaning Services in Singhu,Mattress Cleaning Services in Siraspur,Mattress Cleaning Services in Sirkiwalan,
Mattress Cleaning Services in Sita Puri,Mattress Cleaning Services in Soami Nagar,Mattress Cleaning Services in Sohan Ganj,Mattress Cleaning Services in South Avenue,
Mattress Cleaning Services in South Campus,Mattress Cleaning Services in South Extension,Mattress Cleaning Services in South Malviya Nagar,Mattress Cleaning Services in South Patel Nagar,Mattress Cleaning Services in South Vinay Nagar,Mattress Cleaning Services in Srinagar Colony,Mattress Cleaning Services in Srinagar,Mattress Cleaning Services in Sriniwaspuri,
Mattress Cleaning Services in Subhadra Colony,Mattress Cleaning Services in Subhash Nagar,Mattress Cleaning Services in Subroto Park,
Mattress Cleaning Services in Sujan Singh Park,Mattress Cleaning Services in Sukh Vihar,Mattress Cleaning Services in Sukhdev Vihar,Mattress Cleaning Services in Sultanpuri,Mattress Cleaning Services in Sunanda Colony,Mattress Cleaning Services in Sunder Nagar,Mattress Cleaning Services in Sunder Vihar,Mattress Cleaning Services in Sungarpur,Mattress Cleaning Services in Suraj Nagar,Mattress Cleaning Services in Surajkund,
Mattress Cleaning Services in Surya Niketan,Mattress Cleaning Services in Swami Ram Tirath Nagar,Mattress Cleaning Services in Swamy Dayanand Colony,Mattress Cleaning Services in Swasthya Vihar,Mattress Cleaning Services in Sweden Embassy,Mattress Cleaning Services in Syndicate Enclave,Mattress Cleaning Services in Tagore Garden,Mattress Cleaning Services in Tagore Park,Mattress Cleaning Services in Taimur Nagar,Mattress Cleaning Services in Talkatora Road,Mattress Cleaning Services in Tank Road,Mattress Cleaning Services in Teleware,Mattress Cleaning Services in Than Singh Nagar,Mattress Cleaning Services in Thana Road,Mattress Cleaning Services in Tihar,Mattress Cleaning Services in Tikri Kalan,Mattress Cleaning Services in Tikri Khurd,
Mattress Cleaning Services in Tilak Marg,Mattress Cleaning Services in Tilak Nagar,Mattress Cleaning Services in Timarpur,Mattress Cleaning Services in Tis Hazari,
Mattress Cleaning Services in Tatarpur,Mattress Cleaning Services in Todapur,Mattress Cleaning Services in Sanjay Gandhi Transport Nagar,Mattress Cleaning Services in Tri Nagar,Mattress Cleaning Services in Trivani Phase I And II,Mattress Cleaning Services in Tughlak Road,Mattress Cleaning Services in Tughlakabad,Mattress Cleaning Services in Tughlakabad Extension,Mattress Cleaning Services in Tulsi Nagar,Mattress Cleaning Services in Turkman Gate,Mattress Cleaning Services in Turkman Gate ,Mattress Cleaning Services in Udyog Nagar,Mattress Cleaning Services in Ujwa,
Mattress Cleaning Services in Uttam Nagar,Mattress Cleaning Services in Uttar Khand,Mattress Cleaning Services in Vasant Enclave,Mattress Cleaning Services in Vasant Kunj,Mattress Cleaning Services in Vasant Vihar,Mattress Cleaning Services in Vashist Park,Mattress Cleaning Services in Vasundhara Enclave,Mattress Cleaning Services in Veer Nagar,Mattress Cleaning Services in Videsh Sanchar Enclave,Mattress Cleaning Services in Vigyan Vihar,
Mattress Cleaning Services in Vijay Chowk,Mattress Cleaning Services in Vijay Enclave,Mattress Cleaning Services in Vijay Nagar,Mattress Cleaning Services in Vijay Park,Mattress Cleaning Services in Vijay Vihar,
Mattress Cleaning Services in Vikas Marg Extension,Mattress Cleaning Services in Vikaspuri,Mattress Cleaning Services in Vikram Nagar,Mattress Cleaning Services in Vinay Marg ,Mattress Cleaning Services in Vinod Nagar,Mattress Cleaning Services in Vinod Puri,Mattress Cleaning Services in Virender Nagar,Mattress Cleaning Services in Vishal Enclave,Mattress Cleaning Services in Vishnu Garden,
Mattress Cleaning Services in Vishwa Karma Nagar,Mattress Cleaning Services in Vishwakarma Colony,Mattress Cleaning Services in Vishwas Nagar,Mattress Cleaning Services in Vishwas Park,Mattress Cleaning Services in Wazir Nagar,Mattress Cleaning Services in Wazirabad,Mattress Cleaning Services in Wazirpur,Mattress Cleaning Services in West Mukherjee Nagar,Mattress Cleaning Services in West Patel Nagar,Mattress Cleaning Services in Punjabi Bagh West,Mattress Cleaning Services in Sagarpur West,Mattress Cleaning Services in Shalimar Bagh West,Mattress Cleaning Services in Windsor Place,Mattress Cleaning Services in Yadav Nagar,Mattress Cleaning Services in Yamuna Vihar,Mattress Cleaning Services in Yashwant Place,Mattress Cleaning Services in Yogoslavia Embassy,
Mattress Cleaning Services in Yojana Vihar,Mattress Cleaning Services in Yusuf Sarai,Mattress Cleaning Services in Zakir Nagar,Mattress Cleaning Services in Zakhira,Mattress Cleaning Services in Zamrudpur,Mattress Cleaning Services in Zindpur ,Mattress Cleaning Services in Aurangzeb Road,Mattress Cleaning Services in Hanuman Road,
Mattress Cleaning Services in Khirki Malviya Nagar,Mattress Cleaning Services in Pragati Maidan,Mattress Cleaning Services in Rafi Marg,Mattress Cleaning Services in Red Cross Road,Mattress Cleaning Services in Urdu Ghar,Mattress Cleaning Services in Indraprastha,Mattress Cleaning Services in Indraprastha Estate,Mattress Cleaning Services in Gandhi Samarak,Mattress Cleaning Services in Dtc Inderaprasth Depot,Mattress Cleaning Services in Ansari Road,Mattress Cleaning Services in Delhi Race Club,Mattress Cleaning Services in Golf Links,Mattress Cleaning Services in Tyagraj Nagar,Mattress Cleaning Services in Gurdwara Road,Mattress Cleaning Services in Bank Street,Mattress Cleaning Services in Ajmal Khan Road,Mattress Cleaning Services in Rani Jhansi Road,Mattress Cleaning Services in Red Fort,Mattress Cleaning Services in Baratuti,Mattress Cleaning Services in Malka Ganj,Mattress Cleaning Services in Andha Mugal,Mattress Cleaning Services in Gur Mandi,Mattress Cleaning Services in Patrachar Vidyala,Mattress Cleaning Services in Sadar Thana Road,Mattress Cleaning Services in Rly C A O,Mattress Cleaning Services in Roshanara Road,Mattress Cleaning Services in Subzi Mandi,
Mattress Cleaning Services in Shadipur Depot,Mattress Cleaning Services in Patel Nagar East,Mattress Cleaning Services in Patel Nagar South,Mattress Cleaning Services in Patel Nagar West,Mattress Cleaning Services in Delhi Milk Scheme,Mattress Cleaning Services in Arjun Nagar,Mattress Cleaning Services in Gopalpur,Mattress Cleaning Services in Akbar Road,Mattress Cleaning Services in Director General Of Works,Mattress Cleaning Services in Defence Head Qrs,Mattress Cleaning Services in I T I,Mattress Cleaning Services in Central Tractor,Mattress Cleaning Services in N P Laboratories,Mattress Cleaning Services in Kirti Nagar Industrial Area,Mattress Cleaning Services in D I Area,Mattress Cleaning Services in Dcm Chemicals,Mattress Cleaning Services in Sudarshan Park,Mattress Cleaning Services in Usha Niketan,Mattress Cleaning Services in Press Enclave,Mattress Cleaning Services in Tilak Nagar East,Mattress Cleaning Services in Virendra Nagar,Mattress Cleaning Services in Hind Nagar,Mattress Cleaning Services in Meenakshi Garden,Mattress Cleaning Services in Khyala Phase I,Mattress Cleaning Services in Khyala Phase II,Mattress Cleaning Services in Kalkaji,
Mattress Cleaning Services in Chittaranjan Park,Mattress Cleaning Services in Moti Bagh II,Mattress Cleaning Services in R K Puram Sector I,Mattress Cleaning Services in R K Puram Sector II,Mattress Cleaning Services in R K Puram Sector III,Mattress Cleaning Services in R K Puram Sector IV,Mattress Cleaning Services in R K Puram Sector VII,Mattress Cleaning Services in R K Puram Sector VIII,Mattress Cleaning Services in R K Puram Sector V,Mattress Cleaning Services in Hayat Regency,Mattress Cleaning Services in Kidwai Nagar West,Mattress Cleaning Services in R K Puram Sector XII,Mattress Cleaning Services in Kastubra Niketan,Mattress Cleaning Services in Bawa Holiday Home,Mattress Cleaning Services in Bawa Inn,Mattress Cleaning Services in Defence Sailing Club,Mattress Cleaning Services in Sarai Tullena,Mattress Cleaning Services in Chhannamal Park,Mattress Cleaning Services in Ashoka Park Ext,Mattress Cleaning Services in Subhash Nagar West,Mattress Cleaning Services in Dda Colony,Mattress Cleaning Services in Naraina Industrial Area,Mattress Cleaning Services in Loha Mandi,Mattress Cleaning Services in Lado Sarai Village,
Mattress Cleaning Services in Khanpur Village,Mattress Cleaning Services in Shastri Nagar,Mattress Cleaning Services in Swaran Talkies,Mattress Cleaning Services in Shahdara Mandi,Mattress Cleaning Services in Shalimar Park,Mattress Cleaning Services in Radhu Talkies,Mattress Cleaning Services in Rathi Mill,Mattress Cleaning Services in Aruna Nagar,Mattress Cleaning Services in Anaj Mandi,Mattress Cleaning Services in Jyoti Colony,Mattress Cleaning Services in Kewal Park,Mattress Cleaning Services in Mansarover Park,Mattress Cleaning Services in New Sabzi Mandi,Mattress Cleaning Services in Bhai Parmanand Nagar,Mattress Cleaning Services in G T S Nagar,Mattress Cleaning Services in Gujranwala Nagar Part II,Mattress Cleaning Services in Jahangirpuri,Mattress Cleaning Services in Indira Nagar,Mattress Cleaning Services in Shakurbasti,Mattress Cleaning Services in Deva Ram Park,Mattress Cleaning Services in Basti Sarai Road,Mattress Cleaning Services in Ashok Niketan,Mattress Cleaning Services in Jor Bagh,Mattress Cleaning Services in Rajanpura,
Mattress Cleaning Services in Central Space,Mattress Cleaning Services in Nbcc,Mattress Cleaning Services in Nangal Dairy,Mattress Cleaning Services in Kapashera Village,Mattress Cleaning Services in Narela Town,Mattress Cleaning Services in Bankner,Mattress Cleaning Services in Nangloi Phase III,Mattress Cleaning Services in Khar Khari Jatmal,Mattress Cleaning Services in Najafgarh Road,Mattress Cleaning Services in Jasola,Mattress Cleaning Services in Ali Village,Mattress Cleaning Services in Hari Nagar Village,Mattress Cleaning Services in Raj Nagar,Mattress Cleaning Services in Shahbad,Mattress Cleaning Services in Durga Park,Mattress Cleaning Services in Ambrohi,Mattress Cleaning Services in Palam Enclave,Mattress Cleaning Services in Kheman Khazam Khateek Basti,Mattress Cleaning Services in Lajwanti Garden,Mattress Cleaning Services in Air Force Station,Mattress Cleaning Services in Yemen Embassy,Mattress Cleaning Services in South Extension Part I,Mattress Cleaning Services in Uday Park,
est Sanitization in Chandra Nagar,Mattress Cleaning Services in Baldev Park East,Mattress Cleaning Services in Rashid Market,Mattress Cleaning Services in Wazirpur Industrial Area,Mattress Cleaning Services in Parwana Road,Mattress Cleaning Services in Nimri,Mattress Cleaning Services in Jagjivan Nagar,Mattress Cleaning Services in Jaffrabad Village,Mattress Cleaning Services in Sawan Park,Mattress Cleaning Services in Under Hill Road,Mattress Cleaning Services in Bela Road,Mattress Cleaning Services in Delhi Transport Autority,Mattress Cleaning Services in Chuna Mandi,Mattress Cleaning Services in Desh Bandhu Gupta Road,Mattress Cleaning Services in Ambika Marg,Mattress Cleaning Services in New Delhi Rly Station,Mattress Cleaning Services in Palam Paschmi Poorvi Marg,
Mattress Cleaning Services in Bharat Petrolium Corpn,Mattress Cleaning Services in Burma Shell,Mattress Cleaning Services in Ordinance Depot,Mattress Cleaning Services in Jeevan Park,Mattress Cleaning Services in Kiran Garden,Mattress Cleaning Services in Navang Colony Nanak Park,Mattress Cleaning Services in Hastsal Village,Mattress Cleaning Services in Raghupur,Mattress Cleaning Services in Jawala Heri,Mattress Cleaning Services in R K Puram West,Mattress Cleaning Services in Dakshinapuram,Mattress Cleaning Services in Jawahar Lal Nehru Uni,Mattress Cleaning Services in Sainik Farm,Mattress Cleaning Services in Jharoda Kalan,Mattress Cleaning Services in Dwarka Sector 9,Mattress Cleaning Services in Dwarka Sector 23,Mattress Cleaning Services in Dwarka,
Mattress Cleaning Services in Aali Gaon,Mattress Cleaning Services in Mubarik Pur,Mattress Cleaning Services in Kankar Khera,Mattress Cleaning Services in Rohini Sector 3,Mattress Cleaning Services in New Delhi,Mattress Cleaning Services in Ghazipur,Mattress Cleaning Services in Buapur,Mattress Cleaning Services in Trilokpuri,Mattress Cleaning Services in Sakarpur,Mattress Cleaning Services in Guru Teg Bahadur Enclave,Mattress Cleaning Services in Chilla Village,Mattress Cleaning Services in Narsing Garden,Mattress Cleaning Services in Okhla Industrial Estate Phase III,Mattress Cleaning Services in Okhla Industrial Estate,Mattress Cleaning Services in Ashok Hotel,Mattress Cleaning Services in Satya Niketan,Mattress Cleaning Services in Okhla Industrial Estate Phase I,Mattress Cleaning Services in Mini Market,Mattress Cleaning Services in Kashmiri Mkt.,Mattress Cleaning Services in Lajpat Nagar IV,Mattress Cleaning Services in Lajpat Nagar I,Mattress Cleaning Services in Lajpat Nagar III,Mattress Cleaning Services in Sarai Jullena,Mattress Cleaning Services in Naraina Vihar,Mattress Cleaning Services in Naraina Industrial Area Phase II,Mattress Cleaning Services in Harsukh Marg ,Mattress Cleaning Services in Saiyad ul Ajaib,Mattress Cleaning Services in Vasant Kunj Road,Mattress Cleaning Services in Sarojini Park,Mattress Cleaning Services in Surajmal Vihar,Mattress Cleaning Services in Mahendru Enclave,Mattress Cleaning Services in Sanjay Nagar,Mattress Cleaning Services in Navin Shahdara,Mattress Cleaning Services in Ranholla Village,Mattress Cleaning Services in Chandulal Bldg.,
Mattress Cleaning Services in Sector 64,Mattress Cleaning Services in Friends Colony Industrial Area,Mattress Cleaning Services in Shivaji Enclave ,Mattress Cleaning Services in Sainik Farms,Mattress Cleaning Services in Vikas Marg,Mattress Cleaning Services in DDA Sheds,Mattress Cleaning Services in Vijay Nagar,Mattress Cleaning Services in Mayur Vihar Phase I,Mattress Cleaning Services in Bazar Gate ,Mattress Cleaning Services in Mayapuri Industrial Area Phase I,Mattress Cleaning Services in Motia Khan,Mattress Cleaning Services in Lajpat Nagar II,Mattress Cleaning Services in Krishna Market,
Mattress Cleaning Services in Main Raghu Nagar,Mattress Cleaning Services in New Ranjit Nagar,Mattress Cleaning Services in Gole Market,Mattress Cleaning Services in Ghebra Village,Mattress Cleaning Services in Mahavir Enclave,Mattress Cleaning Services in Shish Mahal,Mattress Cleaning Services in Dhirpur,Mattress Cleaning Services in Kalu Sarai,Mattress Cleaning Services in Shalimar Bagh,Mattress Cleaning Services in Gujarat Vihar,Mattress Cleaning Services in West Moti Bagh,Mattress Cleaning Services in Mayfair Garden Market,Mattress Cleaning Services in DSIDC Indl. Complex,Mattress Cleaning Services in Mathura Road,Mattress Cleaning Services in Deen Dayal Upadhyay Marg,Mattress Cleaning Services in Zakir Bagh,Mattress Cleaning Services in Bara Hindu Rao,Mattress Cleaning Services in Jagatpuri Extension,Mattress Cleaning Services in Mehram Nagar,Mattress Cleaning Services in New Friends colony,Mattress Cleaning Services in Sheikh Sarai Phase I,Mattress Cleaning Services in Nehru Enclave,Mattress Cleaning Services in Guru Arjun Nagar,Mattress Cleaning Services in West Vinod Nagar,Mattress Cleaning Services in DLF Commercial Comp,Mattress Cleaning Services in Ganesh Nagar,Mattress Cleaning Services in Chander Vihar,Mattress Cleaning Services in Rohtak Road,Mattress Cleaning Services in Holambi Kalan,Mattress Cleaning Services in Azad Market,Mattress Cleaning Services in Pandav Nagar,Mattress Cleaning Services in Hamdard Marg,Mattress Cleaning Services in MCIE,Mattress Cleaning Services in Mathura Road,Mattress Cleaning Services in Peepalwala Mohalla,Mattress Cleaning Services in Chowk Qutab Road ,Mattress Cleaning Services in N D S E 1,Mattress Cleaning Services in Chattarpur,Mattress Cleaning Services in Saboli,Mattress Cleaning Services in Naveen Shahdra,Mattress Cleaning Services in Chattarpur Extension,Mattress Cleaning Services in Pandav Nagar,Mattress Cleaning Services in Kiran Vihar,Mattress Cleaning Services in Patel Garden,Mattress Cleaning Services in Vivek Vihar,Mattress Cleaning Services in Katra Bariyan,Mattress Cleaning Services in Old Seema Puri,Mattress Cleaning Services in Bara Hindu Rau,Mattress Cleaning Services in Jagriti Enclave,Mattress Cleaning Services in Mahindra Park,Mattress Cleaning Services in Factory Road,Mattress Cleaning Services in Gokul Vihar,Mattress Cleaning Services in North Ghonda,Mattress Cleaning Services in Bahubali,Mattress Cleaning Services in Krishna Vihar,Mattress Cleaning Services in Rani Jhansi Road,Mattress Cleaning Services in Usman Pur,Mattress Cleaning Services in Ignou,Mattress Cleaning Services in Wadi Wala Kuan,
Mattress Cleaning Services in Sidhartha Extention,Mattress Cleaning Services in Old Rohtak Road,Mattress Cleaning Services in Sanjay Enclave,Mattress Cleaning Services in Ishwar Nagar,Mattress Cleaning Services in Vivekanand Puri,Mattress Cleaning Services in Bawana Road ,Mattress Cleaning Services in Model Town III,Mattress Cleaning Services in Chander Nagar East,Mattress Cleaning Services in Sultanpur,Mattress Cleaning Services in Raisina Road,Mattress Cleaning Services in East Sagarpur,Mattress Cleaning Services in Kidwai Nagar East,
Mattress Cleaning Services in Vardhman Plaza,Mattress Cleaning Services in Prakash Mohalla,Mattress Cleaning Services in Diplomatic Enclave,Mattress Cleaning Services in Dr Zakir Hussain Marg ,Mattress Cleaning Services in Rajendra Place,Mattress Cleaning Services in Pusa Road,Mattress Cleaning Services in Ber Sarai,Mattress Cleaning Services in Ram Vihar,Mattress Cleaning Services in North Campus,Mattress Cleaning Services in Bawa Potteries,Mattress Cleaning Services in Kohat Enclave,Mattress Cleaning Services in CGO Complex,Mattress Cleaning Services in Vijay Nagar,
Mattress Cleaning Services in Jail Road,Mattress Cleaning Services in Friends Colony East,Mattress Cleaning Services in Main Wazirabad Highway,Mattress Cleaning Services in R M L Hospital,Mattress Cleaning Services in G Block,Mattress Cleaning Services in Dwarka Sector 11,Mattress Cleaning Services in choti Moresarai,Mattress Cleaning Services in Ram Nagar Extension,Mattress Cleaning Services in Brahmapuri,Mattress Cleaning Services in Wazirbad Road,Mattress Cleaning Services in Vasundhara Enclave,Mattress Cleaning Services in Avtar Enclave,Mattress Cleaning Services in R K Ashram Road,Mattress Cleaning Services in Tagore Garden Extension,Mattress Cleaning Services in Khilona Bagh,Mattress Cleaning Services in Union Public Service Commission,Mattress Cleaning Services in C C Colony,Mattress Cleaning Services in Srinagar Colony,
Mattress Cleaning Services in Jangpura,Mattress Cleaning Services in Sidhora Kalan,Mattress Cleaning Services in Sher Shah Suri Marg,Mattress Cleaning Services in Upper Anand Parbat,Mattress Cleaning Services in Cargo Complex,Mattress Cleaning Services in Garhi,Mattress Cleaning Services in Shivaji Vihar,Mattress Cleaning Services in Tri Nagar,Mattress Cleaning Services in Bhogal,Mattress Cleaning Services in Shadi Khampur,Mattress Cleaning Services in Karala,Mattress Cleaning Services in Shyam Park,Mattress Cleaning Services in Ashok Vihar Phase II,Mattress Cleaning Services in Swatantra Nagar,Mattress Cleaning Services in Tikri Boarder,Mattress Cleaning Services in Ring Road,Mattress Cleaning Services in Pankha Road,Mattress Cleaning Services in Palla,Mattress Cleaning Services in Rohtak Road,Mattress Cleaning Services in Vinod Nagar,Mattress Cleaning Services in Vinod Nagar East,Mattress Cleaning Services in Rohini East,
Mattress Cleaning Services in Rohini West,Mattress Cleaning Services in East Kailash Nagar,Mattress Cleaning Services in Mayur Dhwaj,Mattress Cleaning Services in Okhla Road,Mattress Cleaning Services in Mathura Road,Mattress Cleaning Services in Sector 80,Mattress Cleaning Services in Dwarka Sector 6,Mattress Cleaning Services in Gujrawala Town Part I,Mattress Cleaning Services in Salahpur,Mattress Cleaning Services in Azad Bhawan Road,Mattress Cleaning Services in Dwarka Sector 7,
Mattress Cleaning Services in Rohini Sector 18,Mattress Cleaning Services in Rohini Sector 19,Mattress Cleaning Services in Mandir Marg,Mattress Cleaning Services in Jawahar Park,Mattress Cleaning Services in Gharoli Extension,Mattress Cleaning Services in Radhey Shyam Park Extension,Mattress Cleaning Services in Khizrabad,Mattress Cleaning Services in Govindpuri Extenstion,Mattress Cleaning Services in Mahipal Pur Extension,Mattress Cleaning Services in Dwarka Sector 4,Mattress Cleaning Services in Ashok Vihar Phase I,Mattress Cleaning Services in Rao Tula Ram Marg,Mattress Cleaning Services in Vikas Nagar,Mattress Cleaning Services in Dwarka Morh,Mattress Cleaning Services in Rohini Sector 9,Mattress Cleaning Services in Nishant Kunj,
Mattress Cleaning Services in Rohini Sector 13,Mattress Cleaning Services in Khurji Khas,Mattress Cleaning Services in Bahadur Garh Road,Mattress Cleaning Services in Ashok Vihar Phase IV,Mattress Cleaning Services in Green Park Extension,Mattress Cleaning Services in Seemapuri,Mattress Cleaning Services in Cyber Green PhaseIII,Mattress Cleaning Services in Gujranwala Town,Mattress Cleaning Services in Shankar Market,Mattress Cleaning Services in Friends Colony West,Mattress Cleaning Services in Rohini Sector 10,Mattress Cleaning Services in Sant Nagar,Mattress Cleaning Services in Khera Khurd,Mattress Cleaning Services in New Wellington Camp,Mattress Cleaning Services in Punjabi Bagh Extension,Mattress Cleaning Services in Raja Garden,Mattress Cleaning Services in NH 8,Mattress Cleaning Services in Siri Fort Road,Mattress Cleaning Services in Old Vasant Kunj,Mattress Cleaning Services in Bawana Industrial Area,Mattress Cleaning Services in Rohini Sector 17,Mattress Cleaning Services in Greater Kailash III,Mattress Cleaning Services in Janakpuri,
Mattress Cleaning Services in Naraina Industrial Estate,Mattress Cleaning Services in Rohini Sector 11,Mattress Cleaning Services in Ashok Vihar Phase III,Mattress Cleaning Services in Rohini Sector 16,Mattress Cleaning Services in Rohini Sector 15,
Mattress Cleaning Services in Madanpur Khadar,Mattress Cleaning Services in Ram Nagar,Mattress Cleaning Services in Crpf jharoda kalan,Mattress Cleaning Services in Olof Palme Marg,Mattress Cleaning Services in East Gokalpur,Mattress Cleaning Services in Badli,Mattress Cleaning Services in Tilak Bazar,Mattress Cleaning Services in Azadpur Commercial Complex,Mattress Cleaning Services in Mandi Pahari,Mattress Cleaning Services in Jasola,Mattress Cleaning Services in Sadhna Enclave,Mattress Cleaning Services in Siri Fort,Mattress Cleaning Services in Chirag Delhi,Mattress Cleaning Services in Jheel Khurenja,Mattress Cleaning Services in Mayapuri Phase 1,Mattress Cleaning Services in Kalkaji Extension,Mattress Cleaning Services in Ashram,Mattress Cleaning Services in Bakoli Village,Mattress Cleaning Services in Shahbad Daulatpur,Mattress Cleaning Services in Ganga Vihar,Mattress Cleaning Services in Jai Vihar,Mattress Cleaning Services in Maya Puri,Mattress Cleaning Services in Gharoli,Mattress Cleaning Services in Chandanhoola,Mattress Cleaning Services in Krishna Nagar East,Mattress Cleaning Services in Gujranwala Town Part I,Mattress Cleaning Services in Rohini Sector 6,Mattress Cleaning Services in Suraj Kund Road,Mattress Cleaning Services in Mianwali Nagar,
Mattress Cleaning Services in Palam Extension,Mattress Cleaning Services in Chattarpur Enclave,Mattress Cleaning Services in Saurabh Vihar,Mattress Cleaning Services in Nilothi Extension,Mattress Cleaning Services in Asiad Village,Mattress Cleaning Services in Naraina Village,Mattress Cleaning Services in Okhla Industrial Estate Phase II,Mattress Cleaning Services in Dabri Extension,Mattress Cleaning Services in Aman Puri,Mattress Cleaning Services in Kinari Bazar,Mattress Cleaning Services in Mundka,Mattress Cleaning Services in Rajpur Khurd,Mattress Cleaning Services in Sultanpur Majra,Mattress Cleaning Services in Daya Basti,Mattress Cleaning Services in Dabri,Mattress Cleaning Services in Railway Flyover,Mattress Cleaning Services in Naya Bazar,Mattress Cleaning Services in Khayala,
Mattress Cleaning Services in Lajpat Rai Market,Mattress Cleaning Services in Paharganj Industrial Area,Mattress Cleaning Services in Mayur Vihar Extention Phase 1,Mattress Cleaning Services in Rohini Sector 8,Mattress Cleaning Services in Lawrence Road,
Mattress Cleaning Services in Bawana,Mattress Cleaning Services in Lal Quila,Mattress Cleaning Services in Neb Sarai,Mattress Cleaning Services in Loni,Mattress Cleaning Services in Naraina Industrial Area Phase I,Mattress Cleaning Services in Hamilton Road,Mattress Cleaning Services in Shahganj,Mattress Cleaning Services in Shalimar Village,Mattress Cleaning Services in Kotla,Mattress Cleaning Services in Asian Game Village,Mattress Cleaning Services in Khyala,Mattress Cleaning Services in Khazan Basti,Mattress Cleaning Services in Krishna Park,Mattress Cleaning Services in Faiz Ganj,Mattress Cleaning Services in Kishan Garh,Mattress Cleaning Services in Molarband,Mattress Cleaning Services in Lawrance Road Industrial Area,Mattress Cleaning Services in Mangol Puri Industrial Area Phase 2,Mattress Cleaning Services in Rohini Sector 4,Mattress Cleaning Services in Meera Bagh,Mattress Cleaning Services in Ashok Niketan,Mattress Cleaning Services in Moti Nagar Industrial Area,Mattress Cleaning Services in Shastri Park Industrial Area,
Mattress Cleaning Services in Rohitash Nagar,Mattress Cleaning Services in Alipur,Mattress Cleaning Services in Pan Mandi,Mattress Cleaning Services in Samrat Enclave,Mattress Cleaning Services in Samaspur Jagir,Mattress Cleaning Services in Mandawali,Mattress Cleaning Services in Burari,Mattress Cleaning Services in Madhuban Chowk,
Mattress Cleaning Services in Rohitash Nagar East,Mattress Cleaning Services in Mohan Co-Operative Industrial Area,Mattress Cleaning Services in Adchini,Mattress Cleaning Services in Vinod Nagar West,Mattress Cleaning Services in West End,Mattress Cleaning Services in Vishwakarma Colony,Mattress Cleaning Services in Prem Nagar,Mattress Cleaning Services in Mangol Puri Industrial Area,Mattress Cleaning Services in Gamri,Mattress Cleaning Services in Dev Nagar,Mattress Cleaning Services in Vijay Mandal Enclave,
Mattress Cleaning Services in Dabri More,Mattress Cleaning Services in Rajendra Park,Mattress Cleaning Services in Wazir Nagar,Mattress Cleaning Services in Patparganj Industrial Area,Mattress Cleaning Services in Vishnu Bazar,Mattress Cleaning Services in Sardar Nagar,Mattress Cleaning Services in Nizamuddin West,Mattress Cleaning Services in Bakhtawarpur,Mattress Cleaning Services in Lohiya Market,Mattress Cleaning Services in Adhyapak Nagar,Mattress Cleaning Services in Aaya Nagar,Mattress Cleaning Services in Kamaruddin Nagar,
Mattress Cleaning Services in Samaspur,Mattress Cleaning Services in Shivalik,Mattress Cleaning Services in Roshan Pura,Mattress Cleaning Services in Sant Garh,
Mattress Cleaning Services in Gandhi Chowk,Mattress Cleaning Services in New Manglapuri,Mattress Cleaning Services in M G Road,Mattress Cleaning Services in South Moti Bagh,
Mattress Cleaning Services in Taj Palace Hotel,Mattress Cleaning Services in Jindpur,Mattress Cleaning Services in Rajendra Nagar,Mattress Cleaning Services in Khanpur Extention,
Mattress Cleaning Services in I N A,Mattress Cleaning Services in Jantar Mantar Road,Mattress Cleaning Services in Maurya Enclave,Mattress Cleaning Services in Bijwasan,
Mattress Cleaning Services in New Krishna Park,Mattress Cleaning Services in Padma Kutir,Mattress Cleaning Services in Commonwealth Games Village 2010,Mattress Cleaning Services in Derawala Nagar,
Mattress Cleaning Services in Outer Ring Road,Mattress Cleaning Services in Vikram Vihar,Mattress Cleaning Services in Teen Murti Marg,Mattress Cleaning Services in National Highway 1,
Mattress Cleaning Services in Nizamuddin East,Mattress Cleaning Services in Dwarka Sector 5,Mattress Cleaning Services in Dwarka Sector 10,Mattress Cleaning Services in IGI Domestic Airport,Mattress Cleaning Services in Shastri Park,Mattress Cleaning Services in Siri Fort Sports Complex,
Mattress Cleaning Services in R K Puram Sector VI,Mattress Cleaning Services in Matiala,Mattress Cleaning Services in Shivaji Palace,Mattress Cleaning Services in Shaheen Bagh,Mattress Cleaning Services in Ayur Vigyan Nagar,
Mattress Cleaning Services in Qutub Institutional Area,Mattress Cleaning Services in Sarvopriya Enclave,Mattress Cleaning Services in Ashoka Park,Mattress Cleaning Services in Rohini Sector 5,Mattress Cleaning Services in Old Ishwar Nagar,
Mattress Cleaning Services in Nelson Mandela Road,Mattress Cleaning Services in Prahladpur,Mattress Cleaning Services in Tekhand,Mattress Cleaning Services in Radheypuri Extension II,Mattress Cleaning Services in Tigari Extention,
Mattress Cleaning Services in Bakoli,Mattress Cleaning Services in Jaitpur,Mattress Cleaning Services in Shivaji Marg,Mattress Cleaning Services in Teliwara,Mattress Cleaning Services in Swarn Cinema Road,
Mattress Cleaning Services in Mangolpur Kalan,Mattress Cleaning Services in Paschim Enclave,Mattress Cleaning Services in Nawab Ganj,Mattress Cleaning Services in Lothian Road,Mattress Cleaning Services in Nicholson Road,
Mattress Cleaning Services in Naresh Park Extension,Mattress Cleaning Services in Shankar Road,Mattress Cleaning Services in Prem Nagar,Mattress Cleaning Services in Dwarka Sector 12,Mattress Cleaning Services in Dwarka Sector 19,
Mattress Cleaning Services in Dwarka Sector 13,Mattress Cleaning Services in Dwarka Sector 22,
Mattress Cleaning Services in Dwarka Sector 14,Mattress Cleaning Services in Dabri Village,Mattress Cleaning Services in Udyog Nagar,Mattress Cleaning Services in Lal Darwaza,
Mattress Cleaning Services in Dwarka Sector 8,Mattress Cleaning Services in Sikandra Road,Mattress Cleaning Services in GTK Industrial Area,
Mattress Cleaning Services in Kamla Market,Mattress Cleaning Services in Mangli Razapur,Mattress Cleaning Services in G B Road,Mattress Cleaning Services in Himmat Puri,
Mattress Cleaning Services in Dwarka Sector 3,Mattress Cleaning Services in Harsh Vihar,
Mattress Cleaning Services in Badli Extension,Mattress Cleaning Services in Rohini Sector 14,Mattress Cleaning Services in R.C.A.O,Mattress Cleaning Services in Sonia Vihar,
Mattress Cleaning Services in East Shalimar Bagh,Mattress Cleaning Services in Ashok Vihar Phase III,
Mattress Cleaning Services in Vinay Marg,Mattress Cleaning Services in Udyog Nagar,Mattress Cleaning Services in Majnu Ka Tila,Mattress Cleaning Services in Tugalkabad,Mattress Cleaning Services in Palam Village,Mattress Cleaning Services in Hauz Khas Village,Mattress Cleaning Services in Abdul Fazal Enclave II,Mattress Cleaning Services in Dilsukh Industrial Area,Mattress Cleaning Services in Barthal,Mattress Cleaning Services in Begumpur,Mattress Cleaning Services in Maulana Azad Road,Mattress Cleaning Services in Rama Road,Mattress Cleaning Services in Tigri,Mattress Cleaning Services in Rohini Sector 7