SANITIZING SERVICES IN GURGAON | SANITATION SERVICES GURGAON DELHI BY AKS
Sanitization Services in Gurgaon Delhi NCR Home Sanitization services in Gurgaon for Offices & Homes to Kill Coronavirus & to Make Offices, Corporates & Homes COVID 19 Free
Sanitization Services in Gurgaon AND DELHI NCR
HOME SANITIZATION SERVICES GURGAON and Delhi NCR.
We provide deep cleaning dust removal & Disinfection service to kill Corona Virus. To make your home/residence free from Coronavirus, one should take the help of professionals like us who are experts in this field.
We use Sodium Hypochlorite ( Environmental Cleaning Guidelines for Healthcare Settings – Page No. 25 ) & other chemicals like Diversey Avirex 256 approved by the Ministry of Health of India.
Corporates, govt. offices & big private offices are in much more need of sanitization & disinfection as the movement of the public is very frequent. We provide the best sanitization service to make your homes & offices coronavirus free.
TO get rid of all of those infections, Viruses, AKS Facilities offer their sanitizing disinfection service In Gurgaon, ensuring maximum protection and safety from this infection. Our staff is trained, and they follow standard rules and procedures for sanitizing cleaning service.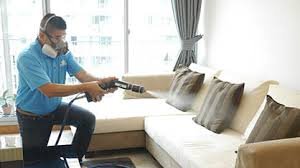 House Disinfectant Service Gurgaon, Delhi NCR-
overall disinfection of your whole house including all the furniture and rooms.
Office Disinfection Services thorough sanitizing of your workplace that includes electronics and furniture.
House sanitizing Services Gurgaon using alcohol-based sanitizers.
Home sanitizing services Gurgaon Delhi NCR to kill all the fragments of the virus present anywhere inside your home to keep you and your family safe.
Our disinfection services In Gurgaon use the chemicals and sanitizers, which are most effective and also safe to use, taking vital precautions to protect you extensively from the chemicals too.
Office Sanitization Services in Gurgaon Delhi NCR– Commercial & corporate sanitation services executed in extremely professional manner with Newly Hospital grade machines and chemicals to kill coronavirus from your home & Office.
Commercial Sanitization Services In Gurgaon Delhi NCR– Sanitization services Provider in Gurgaon and Delhi NCR provides highly effective sanitization and covid19 disinfecting service in Delhi-NCR & Sanitization services in Delhi to residential Sanitization and commercial Sanitization of premises. We ensure optimum hygiene and protection by thorough sanitation of homes, office Sanitization and commercial spaces sanitization. Get book our slot in 1 click and live safe from viruses
FACILITIES WE PROVIDE:
AKS Facilities are available in every part of Gurugram- sector 4 to sector 65, and whole DLF area (Phase 1 to Phase5).
Additionally, we offer 24*7 services In Gurgaon and Delhi NCR.
you can get our professional disinfection service  whenever you feel comfortable.
Office Sanitizing Service in Delhi Gurgaon at your service for the safeguard from this illness.
HOW TO CONTACT US?
You can call us on +91 8800552456, +91 8178902147.
Additionally, you can write us a mail on info@aksfacilties.in
Please book an appointment to enjoy our services.
NOTES TO CUSTOMERS:
If you choose a specific service and then need any other custom service too, the charges are extra accordingly.
The package does not include the area outside the house or office.
We cannot fix the duration of the job .
The customers need to empty cabinets and shelves themselves.
Disinfecting of utensils is not included in the package.
AKS Team is providing sanitization services in Noida, Delhi and Gurugram with offices in following Locations
Indirapuram, Dwarka, Shakti Khand, Gyan Khand, Ramprastha greens, Nyay Khand, Ahinsakhand, Sinik Vihar, Vaishali, Kaushmbi, Patparganj, Karkardooma, Anand Vihar, New Friends colony, Rajendarnagar, Vasundhara, Kalkaji, Sahibabad, Rajpath, Vasant Vihar, Vasant Kunj, Radha kunj, Green park, Shalimar garden, Ganesh puri, Dilshad plaza, Patel Nagar, Garima Garden, Lok vihar, Panch sheel enclave, Soniya vihar, Gagan vihar, Kondli, Raj nagar extension, kavi nagar, Pancha Vati Colony, Sain vihar, Pandav Nagar, Greater Noida, Okhla, Udyogvihar, Surajpur, Cantonment, Ghitorni, Rangpuri, Arjangarh, Shahdara, Krishna Nagar, Sant Nagar, Karawal nagar, Dilshad Garden, Burari, Pitampura, Mundka, Noida Sector 62, Rajouri Garden, Yamuna Vihar, Olddelhi, Geeta Colony, Safdarjung, Tughlaka Bad, Badarpur, Savita Vihar, Chandni Chowk, Govind Puram, Sushant Lokphase1, Dlf phase 1, Suncity, Palam Vihar, Nirvana country, Gurugram, Rajiv Chok, Shankarvihar, Mayur Vihar, Rajendra Park, Ashok vihar, Netaji Subhash Place, Sukhrali, New Palam Vihar , Pace city 2, Jalvayu vihar, Lakshmi Nagar, Mohan Cooperative Industrial Estate, Noida Sector 63,Noida Sector 22,Noida Sector 21, Noida Sector 64, Gaur City, Noida Sector 18, 16 and Film City,Gandhi Nagar BazarGeeta Colony,Kailash Nagar,Raghubarpura,Sahstri Nagar,Balbir Nagar,Dilshad Garden,Kabool Nagar,LoniRoad,MansaroverPark,RohtashNagar,Teliwara,VishwaKarmaNagar,VishwasNagar,VivekVihar,Himmatpuri,Kalyanpuri,Khichripur,Trilokpuri,Kalyan Vas,Laxmi NagarMarket,PatperGanj,Shakarpur,Nand Nagri,Nand Nagri A Block,Nathu Colony,Gokulpuri,Anand Vihar,Preet Vihar,Laxmi Nagar,Mayur Vihar,Gurugram,
Karkarduma,Surajmal Vihar,Dwarka,Vivek Vihar,Patparganj,Shahdara,Yamuna vihar,Connaught Place,Chandni Chowk,Kashmiri Gate,Rajouri Garden,Tilak Nagar,Uttam Nagar,Subhash Nagar,Karol Bagh,Kalkaji,safdarganj,Ghaziabad,Mohan Nagar,Dilshad Garden,Mahavir Enclave,Janakpuri,Khanpur,Punjabi Bagh,Tree Nagar,West Delhi,A F Palam,A P S Colony,Dhaula Khuan,Kirby Place,Mahabir Nagar,Tilak Nagar,Tilak Nagar East,
Vikaspuri,Vishnu Garden,Punjabi Bagh,Punjabi Bagh Sector Iii,J 6Block Rajouri Garden,J J Colony,Janta Market,Rajouri Garden,Rajouri Market,Subhash Nagar,Subhash Nagar West,Tatarpur,Naraina,Naraina Industrial Estate,Naraina Vihar,Ambrohi,Palam,Palam Enclave,Nangal Rava,JanakpuriJanakpuri Block C 4,Janakpuri Block D 1,Janakpuri Blockc 2,Possangipur,Jeewan Park,Uttam Nagar,Hari Nagar Be Block,Hari Nagar Da & Db Block,Mayapuri,Mayapuri Shopping Centre,R K Puram,R K Puram West,D D A Munirka,Jawahar Lal Nehru University,Dwarka,Azad Market,New Delhi,Tees Hazari,Vikaspuri,Madhur Vihar,Sundar Nagar,Basant Vihar,Greater Kailash,Saket,Welcome,Krishna Nagar,Gagan Vihar,Vasant Kunj,Rohini,Rithala,