Sanitization Services in Cybercity Gurgaon:
Sanitization Services in Cybercity: Watch Our Video How to Disinfect the whole office Area
Sanitization Services in Cybercity By AKS Facilities. When the threat to life is severe due to the increasing number of COVID cases in the whole world. it is best to stay safe from our side to the maximum extent possible. There is a possibility of the presence of the traces of the virus in your home or office carried by you or others unknowingly.
To Eliminate All Potential Threats Through Our Effective Cleaning From Your Building
Without a vaccine against COVID-19, the world has to learn to live with it while keeping the danger of the infection at the bay. And that can be achieved only through the highest standards of cleanliness and Commercial Sanitization Services in Gurgaon practices.
As the lockdown measures ease slowly, you need to get back to life and work with caution. We are one of the best Commercial Sanitizing Services in Cybercity are poised to keep the city infection-free. We are the Best Sanitization/Disinfection Services Company in Cybercity Gurgaon Delhi NCR.
A complete service for a complete solution:
Whether you are a business owner who wants to clean the commercial complex or you want your homes to be sanitized and keep clean so that you can live safely without the fear of being infected, you can get the service from us.
We understand the fact that sanitization needs are different and at present, it gets further dynamic, hence, we first look at the nature of cleaning needs and then give you the right plan for cleaning your home and offices. Rest assured that you will get a complete and effective cleaning service from us.
Our services:
Carpet cleaning
Deep cleaning Services in Cybercity
Bathroom deep cleaning 
Pest Control Services
Sanitization services 
Floor Cleaning Services
Sofa Cleaning Services
Home Painting Service
Office Sanitization Services in Cybercity
We can reach out to every nook and corner to eliminate the slightest trace of bacteria, dirt, and viruses that threaten you, your employees, and your clients' well-being.
Office Sanitisation Services in DLF Cybercity Gurgaon:
At the onset of the pandemic, there would likely be a guide for sanitation and cleaning of offices from the government. We are the right people for the job because we are flexible and can give you customized service. Whether you need periodic cleaning every few hours or you need deep cleaning between the shifts, you can get bespoke service from us.
When it comes to cleaning effectively what matters is the use of the tools and we have the advanced cleaning tools with us. It is not only about tools but also about better and human-friendly cleaning materials too. We use the best available cleaning materials to clean the facility without you having to go through the risk of the adverse effect of heavily used chemicals
Finally, the professionals who work in the field are trained and well aware of the cleaning needs and protocols at this sensitive period, you can expect smart and professional cleaning.
If you have been looking for efficient and cost-effective Sanitization services for Covid-19 for Any Home & Office Services Needs, then you should be talking to us now.
To get rid of all of those infected Viruses, AKS Facilities offer their sanitizing services In Gurgaon, Faridabad & Delhi NCR ensuring maximum protection and safety from this infection. Our staff is trained, and they follow standard rules and procedures for sanitizing cleaning services in Gurgaon.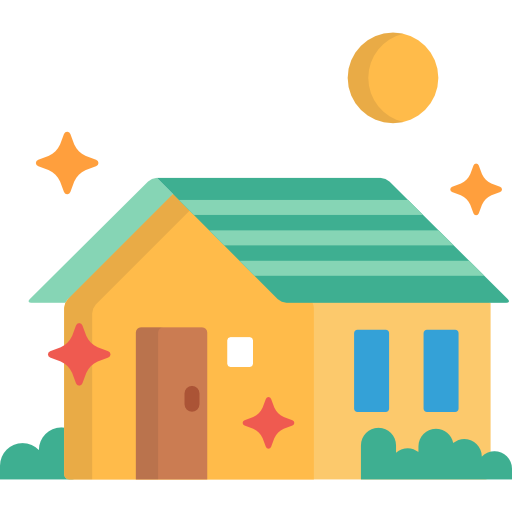 OUR SERVICES INCLUDE:
Disinfection Services – overall disinfection of your whole house including all the furniture and rooms.
Office Disinfection Services – thorough sanitizing of your workplace that includes electronics and furniture.
House sanitizing using EPA Approved sanitizers.
Home sanitization services to kill all the fragments of the virus present anywhere inside your home to keep you and your family safe.
Our disinfection services in Gurgaon, Delhi NCR use the chemicals and sanitizers, which are most effective and safe to use, taking vital precautions to protect you extensively from the chemicals.
FACILITIES WE PROVIDE:
AKS Facilities are available in every part of Cybercity, Gurgaon & Delhi NCR Area.
Additionally, we offer 24*7 services; thereby, you can get our professional Sanitization services in Faridabad Delhi NCR whenever you feel comfortable.
Home Sanitization Services Faridabad Gurgaon Ghaziabad All NCR at your service for the safeguard from this illness.
.
HOW TO CONTACT US?
You can call us on +91 8800552456, +91 8178902147.
Additionally, you can write us a mail at info@aksfacilties.in
Please book an appointment to enjoy our service.
Chemicals Using In Sanitization Services Near Your Locations:
NACL2 ( Sodium Hypochlorite )
Oxivire And Virex For Fumigation
NOTES TO CUSTOMERS:
If you choose a specific service and then need any other customer service too, the charges are extra accordingly.
The package does not include the area outside the house or office.
We cannot fix the duration of the job.
The customers need to empty cabinets and shelves themselves.
Disinfecting of utensils is not included in the package.
We are the Best Sanitization/Disinfection Services Company in Gurgaon Delhi NCR To Book Now Contact Us Call At 8800552456, 8178902147